In this local boutique, home goods are elevated to an emblem of your expression and taste. With a unique selection that ranges from linens, pillows, and tableware to handmade soaps and candles, Bungalow carefully curates their collection so that you can go in for a set of seasonal dishes for a dinner party or be surprised by a painting from a local artist. Bridal registries and wishlists are also available.
Positioned as both a retail clothing store and an artists' gallery, RUNAWAY offers street-style that merges a big city feel with local loyalty. While their "Durm" collection keeps it grounded in the community, their seasonal collections keep up with quarterly fashion trends. Art and design are front and center, and their offerings range from hats and tees to bomber jackets and athletic wear.
This adorable shop—just steps away from One City Center—is the latest retail offering from established, independent Durham shop owner Jennings Brody. Tiny's selection ranges from onesies for babes to picture books for tots to art supplies for school children. As with her other shops, Brody carefully curates her inventory with high standards top of mind. Imagination, safety, craftsmanship, and style are all a guarantee when choosing goods for your little one at Tiny.
After finding success with Parker and Otis, a popular Durham gift shop and restaurant, owner Jennings Brody distilled down P&O's finer parts, added a touch of glam, and opened Chet Miller. Although the storefront may be small, one step inside reveals a treasure trove that surpasses the breadth of one visit. You may stop by for a unique side table showcased in the window but leave with patterned journal from Rifle Paper Co., an American-made bowtie from Collard Greens, or even a bottle of Veuve Cliquot. And you'll want to come back.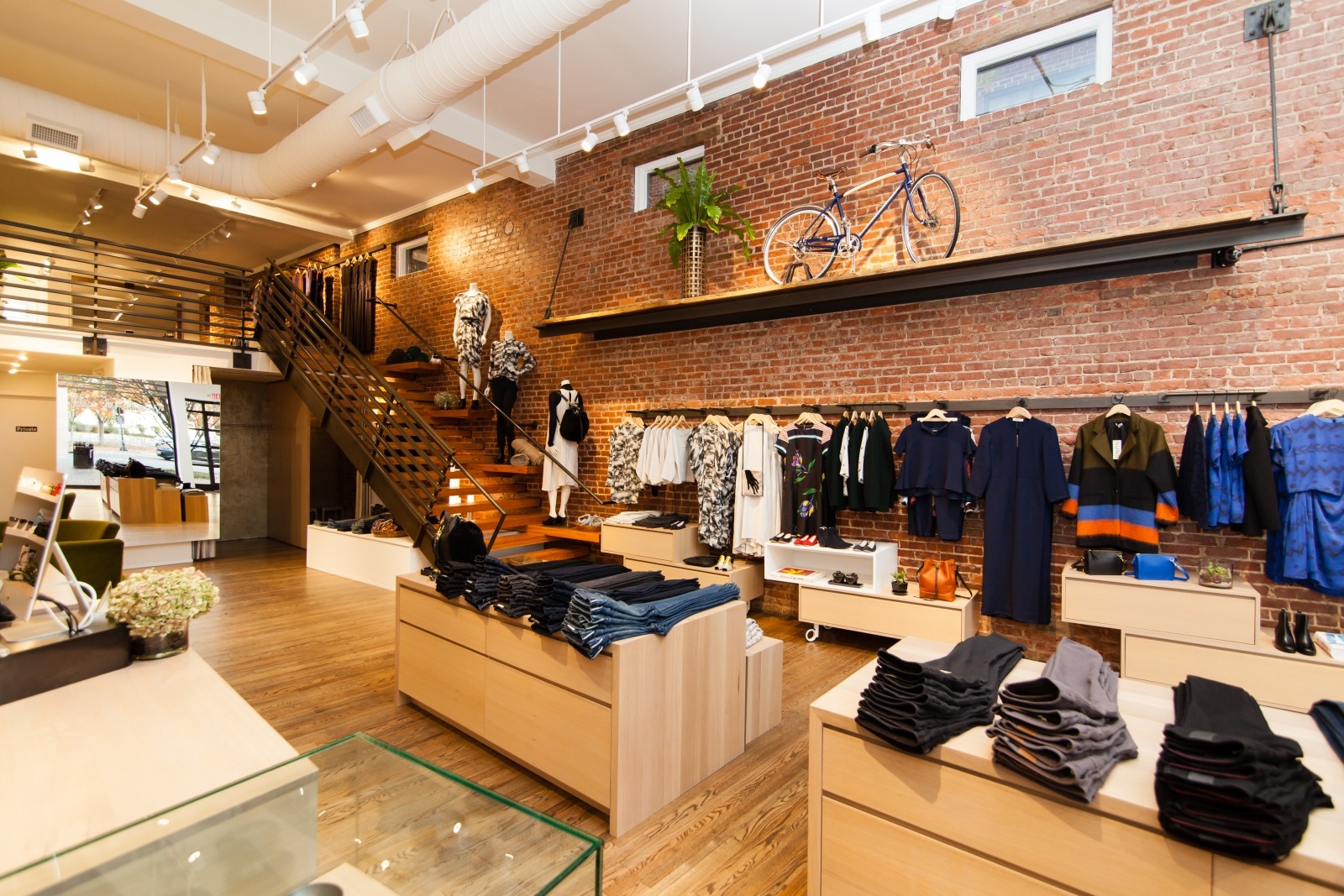 Specializing in fashion that bridges haute couture with ethical individualism, Vert & Vogue carefully curates its collection, seeking high-end designers who also practice mindful manufacturing. Many of their offerings are produced where they are designed, like WWAKE of New York or Clare V out of Los Angeles. But even while European designers like Harris Wharf London grace their racks, they also nod to the local haute as well, with a selection of hand-made jeans from Raleigh Denim.